Hi I'm Rebecca Kane
I love Irish Dance and seeing my pupils skills develop.
I was at school sat in an assembly when I saw Irish Dance for the first time. I was mesmerised and fell immediately in love with the music. I knew that I had to dance.
Excitedly I took home this little flyer that had been hand written by the Dancing teacher and photocopies (yes back in those days) and ran up to my mother telling her " mum mum, take me there"
Although she was Irish from a musical family she wanted me to do Ballet to which at 3 I stated I would not wear a tutu. I knew my mind. She was shocked that I wanted to dance and hadn't heard that the school existed. She gladly took me on the two bus journey's ride to dance class.
The first class I was nervous I said " mum don't leave me" She stayed for the first lesson. Then at the end when I felt comfortable I told her she didn't need to come with me she could wait in the other room.
I remember seeing the church hall a wooden floor and my dream was to have a dance studio with a sprung wooden floor just like that church hall just so that I could dance every day… it's amazing how you see the world when your 5 years old.
I had many good years performing and competing taking my dance journey as far as America. I had a period of ill health which prevented me from doing any sport in which time my mother passed away. I got asked to do a couple of TV shows and said yes to one. This time next year with the pledge of winning an Irish Dance world title in memory of my late mother. The dress worn was made by a dressmaker that made them for my mother when I was a child and a tutu was put on the skirt.
When we act with passion and purpose our greatest achievements can be made. That is the motto of our school and the heart in the logo is my late mothers with the cross in the centre as she was one of the cross's from Kildare.
Starting out with Huddersfield teacher Norah Oscarby of Connemara a school set up as a community group and the  Frances Cassidy  Rebecca had recalled and placed at the most prestigious CLRG All Ireland Dance Championships as well as British National and Great Britain Championships.  She qualified for the world championships on numerous occasions in the senior ladies division.
Amongst placing at Championships she has won the following titles.
  2012 CLRG British National Champion (Figure Teams)
  2016 World Irish Dance Association British Open Champion

2017 World Irish Dance Association World Champion

2017 World Irish Dance Association All Ireland Champion
2017 World Irish Dance Association British Open Champion

2017 Adult Dance Association World Champion

2018 2nd place World Irish Dance Association World Championships.
Note able Dance Projects
2013 collaboration with ex Lord of the Dance lead Chris Naish  for Fusion Fighters
2018 Itv commercial and episode on TTNY Davina Mccaul Show
2020 video spoof of Love Ireland with pulse radio presenters Mylo and Rosie
2020 Banghra Lexicon Light project exhibited as Yorkshire Sculpture park. A visual Dictionary of movement. (This project was featured in multiple magazines and nationwide newspapers)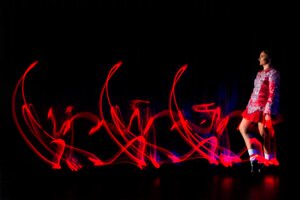 Known as The Dancing Fighter
​Alongside Irish Dance Rebecca was a 5x world 2x European and 12 x British Champion for Filipino Martial Arts fighting and forms. Then WFMC Muay Thai champion, WKO 5 nations and British Champion,
She has also done projects fusing the two styles together and is looking forward to continuing creating her own genre of contemporary Irish dance.
Rebecca was also hailed an inspiration to others when selected to run with the 2012 Olympic torch.
Our mission is to provide high quality Irish Dancing classes to children and adults in an environment where teamwork is at the core. We believe that the arts enrich the life of the students and family and builds community through cultural awareness. Our students are encouraged to become technically proficient and at the same time build self esteem, cooperation, coordination skills AND HAVE FUN!
​
Kane Irish Dance Academy provides wonderful performing opportunities and all children are encouraged to perform. We also offer school holiday dance workshops where the students get the chance to learn other styles of dance and are constantly exposed to the works of professional choreographers.
​
In order to achieve these goals we:
​
Provide experienced teachers who are working in the industry as professional dancers or choreographers.

Provide high quality dance classes to children and Adults.

Create a dance studio with a warm, supportive atmosphere, which is based on happy positive pupils.

Provide dance training in structured age and level appropriate lessons for students. Ages 3 – 4, 4 – 12, Teen/Adult beginner and primary and championship level lessons.

Provide a safe and supportive environment where pupils work as a team.

Promote excellence

Promote Irish Culture through traditional Irish Dance.

Provide opportunities for self-expression, creativity and fun in relation to contemporary Irish Dance.

Develop the 'all round' dancer with opportunities for both the recreational and vocational dancer.

Provide honest and fair assessment.

Develop work ethics and self-discipline that will not only be associated wit dance but general life skills.

Establish examination-based goals that will lead to the gaining of qualifications.

Promote competitive Irish Dance with the World Irish Dance Association.
​Whatever your goal whether  it's FITNESS, FUN or COMPETITION at Kane Academy there is something for everyone.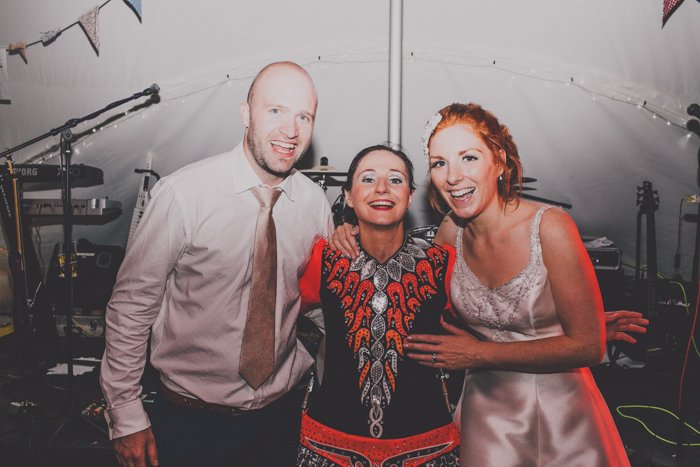 For more information or to book a free trail in one of our classes