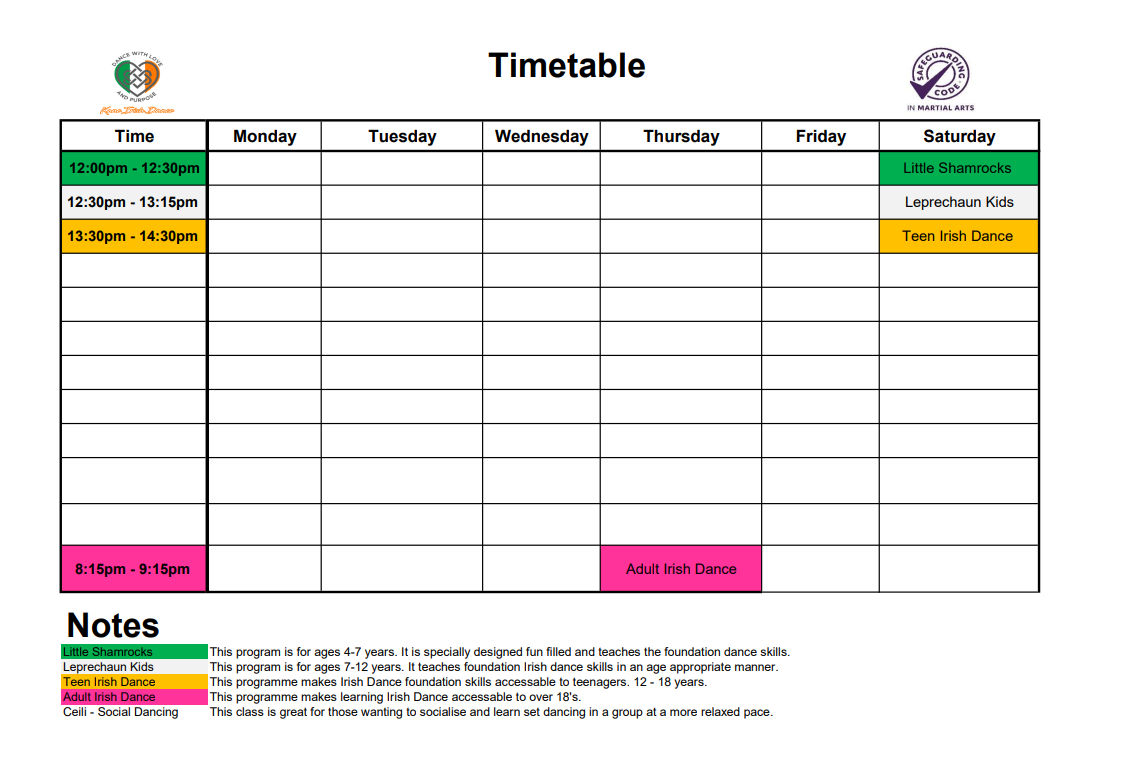 Parents: Not sure if it is for your child? Fill in this form to recieve a week FREE VIP trial pass. We'd love to hear from you.
Parking – We have yellow signs directing visitors to our parking area.
Please do not park in residents permit holder parking.
There is an extra car park at the top of St James road opposite KFC.
Thank you to our Sponsors and Partners!
If you would like to sponsor our team
Feel free to get in touch.
Address
Kane Irish Dance
Ground Floor, St James Hall
St James Road , Marsh
HD1 4QA
Email: info@kaneirishdance.com
Text /Call: 07732-801-847
Spectating Lessons
We take child protection and member privacy seriously.
We have a parents waiting area facility so parents can stay on site and feel comfortable.