We develop champions in life! 
From Never Winning a championship to Riverdance Summer School
Abby Thompson
The school had only just opened it's doors and attracted a dancer from Manchester who travelled an hour to attend lessons twice per week. She had previously won primary level to get into Intermediate.
Within a year at the Academy she auditioned for Riverdance summer school as part of their scholarship competitions. She was successful. Usually dancers have to win at least Open championship level to be selected. The summer school is where the show will be selecting it's next batches of professional dancers through a 6 day process. Abby was invited back to the school again… who know's what the future might hold for her.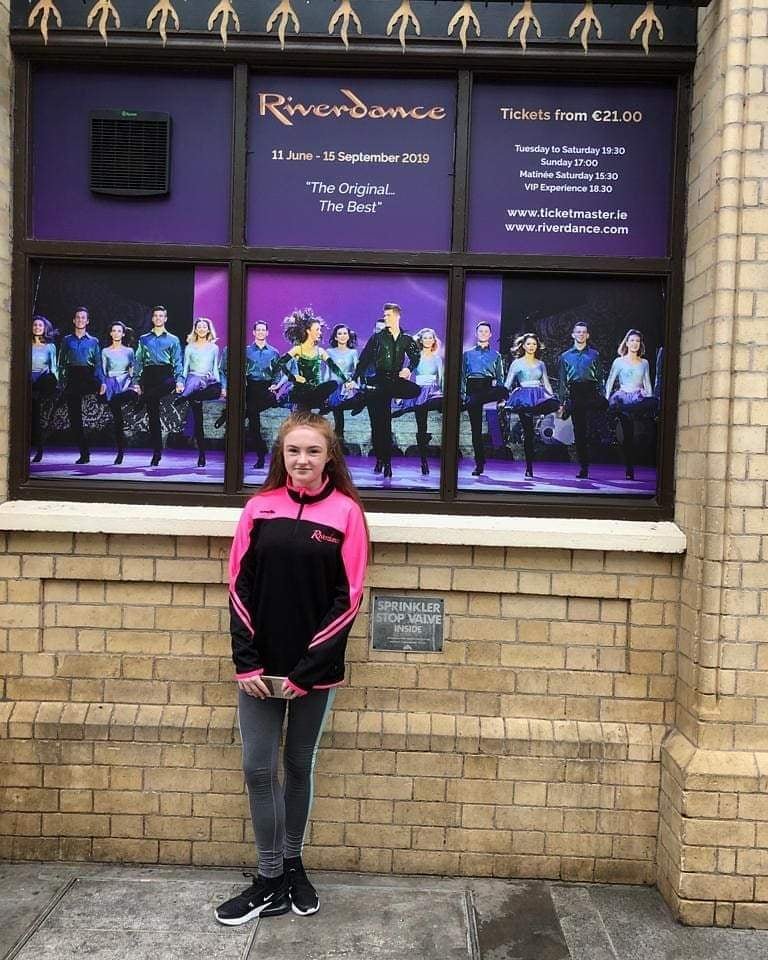 From Hardly being able to walk unassisted to learning to dance whilst also being blind. 
Taaliyah Ali
The school was asked to do the first Department of Education funded Holiday club for Free School Meal children. This was in collaboration with New Direction Services. We received a phone call from Ellie, Taaliyah's mother. She said that her daughter was completely obsessed with Ireland and would love to learn to dance. There were a couple of barriers however, Firstly Taaliyah was 12 and the holiday club was for ages 4 – 8 years and secondly she was blind. It has never been heard of for a completely blind dancer to learn to Irish dance. She had already asked for shoes for her birthday and had the determination to learn. The council removed the age barrier and funded her place. We removed the barrier and not only gave her the opportunity to learn but also a voice.
You can see the video below of her progress throughout the 4 weeks. Talliyah has now joined the mainstream Teen Irish Dance programme.  She has the dream of continuing and having a professional career in dance.
Never say never….