Our competition programme is for dancers who have won through into the prestigious open level division. 
This is an achievement that approximately 10% of all Irish Dancers achieve throughout their dancing journey's. 
There are 4 levels of competitive Irish Dancing. Beginner, Primary, Intermediate and Open Level. 
In order to move up through the levels dancers must win 1st place in all of their dances in order to move up to the next level. 
Once Pupils have achieved this whilst dancing in our other programmes they will then be invited into this Programme. 
Getting to this level requires a great attitude, dedication, determination, perseverance and hard work. 
Displays
We love performing in gala's and events.
Studio
We love teaching lessons in our equipped studio.
Pupils join because
They Want

Fitness
In this programme we have competition specific fitness programmes to help our dancers achieve what is required at the top of the podium. 
Compete
Our pupils can compete at regional, national and international events. 


Join a Team
The biggest benefit is that you will become part of a team of likeminded individuals on the same journey! We have a family friendly atmosphere in all of our programmes.
Book a free
Trial Lesson
Today
Our values are important to us!
1 We inspire people to live a healthy active life
2 We are kind and empower each other
3 We become resilient through encouraging each other
4 We are inclusive to all 
5 We do what we say
6 We are proud to continually grow as a community at Kane Irish Dance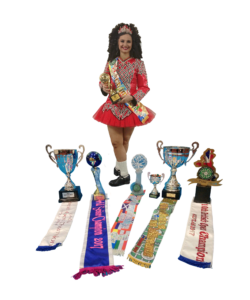 "As a World Champion competitive Irish Dancer and professional dancer I stand strong by the above values. They are what made me who I am...Now it is time to see the legacy developed in the pupils at Kane Irish Dance."
Parents: Not sure if it is for your child? Fill in this form to recieve a week FREE VIP trial pass. We'd love to hear from you.